How much would an original Tiffany lamp cost?
Tiffany lamps have always been synonymous with style and elegance. They're so valuable that they're often worth more than the homes in which they're placed, though, at first glance, many people don't see the value of these intricate works of art, often considering them simply as lamps that illuminate their surroundings.
The price of Tiffany lamps is in the range of $4000 to more than 1 million dollars. However, if you look at these beautiful lamps from a different perspective, you'll soon realize that they are truly one-of-a-kind art with quite the impressive price tag attached. In this article, we will discuss the cost of an original Tiffany lamp.
Related reading: Stained Glass Lamp Why Named as Tiffany Lamp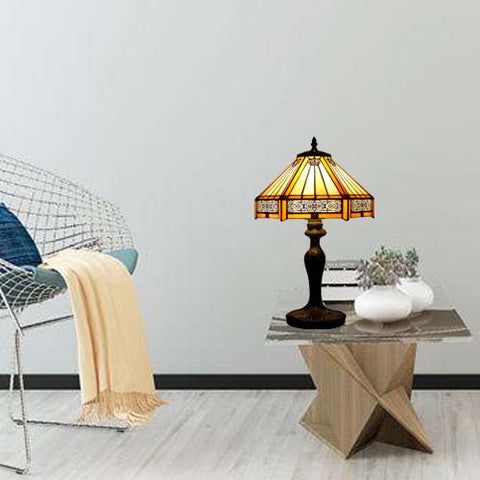 Identification of an Original Tiffany lamp
Tiffany lamps are beautiful and unique, but they can be hard to identify as originals because many Tiffany replicas are available. So before discussing their prices, you should be able to identify an original Tiffany lamp. These replicas can look incredibly authentic, and some of them are sold as the real thing. Check out these three identifying features to help you determine if it's a replica of an original.
1. Consider the quality of materials
One of the best ways to identify a Tiffany lamp is by looking at its materials. While it's certainly true that many people bought Tiffany lamps because they loved their designs, there's no doubt that their quality also played a role in why they chose them.
2. Know where it was made
Tiffany lamps are so popular that many forgeries exist. Thankfully, it's fairly easy to identify a real Tiffany lamp by determining its origin. All of Tiffany Studios' lighting was made in New York; many reproductions and imitations were made overseas, so ask a trusted antique dealer or appraiser if you have any doubt. If you don't know where it was made, it's not authentic.
3. Magnet Test
Authentication of a Tiffany lamp is necessary before purchasing it. You can also use one simple test to determine whether your lamp is authentic: hold up a magnet next to your lightbulb. Real Tiffany lamps do not contain metal (due to concerns about electrocution), so they will be unaffected by magnets. The only exception to this rule is replica Tiffany lamps from Europe, which may contain small amounts of iron—but even these should be completely covered in glass. If your lamp contains metal parts, it's probably not authentic.
Tiffany lamps: The most expensive lamps
Considered one of the most beautiful lamps available, Tiffany lamps are notoriously known for their high prices. An original Tiffany lamp costs between $4000 to 1 Million dollars. A big part has to do with their craftsmanship and unique characteristics. Often you'll find original hand-blown glass pieces from a specific period in time that renowned artists used. And these artists often worked with only two or three glass blowers at a time, which means there is less product on an already small market—and that drives up cost.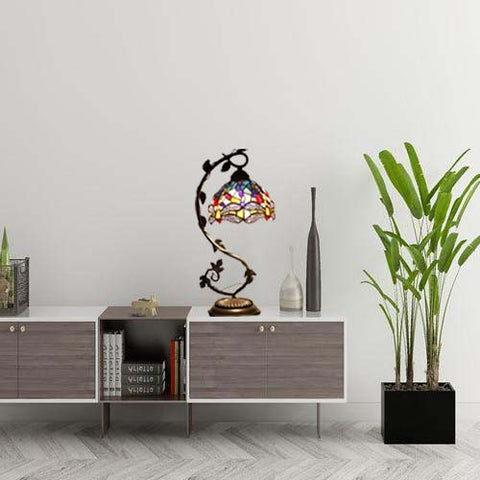 Famous Original Tiffany lamps with prices
Here are some famous Original Tiffany lamps with their actual costs:
 1. Tiffany Pond Lily Table Lamp
Tiffany lamps are some of the most iconic lighting fixtures in American history. The Tiffany Pond Lily Table Lamp is one of the most popular designs on the market today. It features iridescent turquoise glass stained with rose hues.
The price
The cost of such type of original Tiffany lamp is about $50,000. Due to their quality material, intricate details and top craftsmanship, it's no wonder that these lamps cost so much. If you are looking for a beautiful lamp to accent your room or office, you should consider buying one.
A designer explains why this lamp is so popular
The Tiffany blue has just enough variety in it that when it comes up against another colour, it's never overpowering, says interior designer Sarah Richardson. She adds that the delicate nature of its colour works especially well with mid-century modern décor. She says that sort of restrained palette of materials, furniture, and architecture works well with those colours. It's a very soft kind of light; it doesn't have a lot of punch to it. It makes a nice atmosphere without being too showy, flashy, or bold.
Real-life uses
The table lamp will be used in our living room as a decorative piece and provide soft light when necessary. It will not be used for reading or working due to its low light.
2. The Tiffany Dragonfly Floor Lamp
Features and specifications
The Tiffany Dragonfly Floor Lamp has been on the market since 2001, and it's still one of the most popular Tiffany lamps. This lamp stands 84 inches tall and is made from anodized aluminium with a polyethene shade that is handcrafted to look like dragonfly wings. It has two separate dimmer switches so you can control how much light you want shining down, and it includes a convenient carrying handle to make moving it easier. The lamp's light bulb illuminates with a 40W maximum. The lamp has an in-line on/off switch for convenience. This lamp comes with a one-year warranty from the date of purchase.
Real Price
The real price of a new or used Tiffany Dragonfly floor lamp depends on its size. New lamps are available in three sizes: small (15-inch diameter), medium (20-inch diameter), and large (25-inch diameter). A small lamp costs about $5000 while a large one can cost as much as $20,000.  
3. Tiffany's Iconic Yellow Stained Glass Lamp
Tiffany & Co.'s iconic Tiffany yellow stained glass lamp (also known as Tiffany style) was first released in 1958. This lamp has become an icon of modern art, and it was even featured in Madonna's 2012 music video 'Give Me All Your Luvin'.
How much does it cost?
Tiffany lamps are in high demand due to their iconic status. This makes it challenging to find original stained glass lamps for sale by Tiffany at a reasonable price. Prices range from $6000  to up to $30,000. You can buy reproduction Tiffany lamps at much lower prices, but if you're looking for an authentic lamp, you'll need to be willing to spend upwards of $30,000 for one in good condition.
How do you use it in your décor?
The Tiffany stained glass lamp is a beautiful addition to any room or office. They add a pop of colour that's different from most other decorative items on your shelf. You can also use it as a nightlight in your kid's bedroom or bathroom. If you have some old jewellery lying around, consider using it as an added design feature. Don't be afraid to get creative! There are plenty of ways to incorporate these lamps into your décor.
4. The Tiffany Harp Lamp
The Tiffany Harp Lamp first came out in 1902, designed by Louis Comfort Tiffany. The lamp's shape was inspired by the internal architecture of a church he had been to in Italy and the stained glass pieces that hung within the church's windows. This design was very bold and not very popular at the time, but it has since become one of the most recognizable lamps on the market today due to its lavish design and striking colours. This product has less price as compared to other original Tiffany lamps cost.
Setting Up The Harp Lamp
Taking down and setting up a harp lamp is quite simple if you follow some simple instructions. To set up a lamp, remove it from its box and carefully pull out any metal supports. Be sure not to bend or damage these lamp parts during removal. Next, lay out all of your pieces on a flat surface and note how they should be assembled. Once you've done that, begin attaching each part until your lamp is complete!
Price
Its actual price is about $6500.There is no denying that an original Tiffany lamp cost is high. However, it's not always about price. There are many instances where a product will cost more money because it is better quality. While you may be hesitant to spend hundreds of dollars on a lamp, you can rest assured knowing that if you purchase one from Tiffany, you'll be getting an incredible product that will last for years to come.
5. The Tiffany Turtle Back Table Lamp
Sometimes you see a lamp with unique features that the price seems like a steal, especially compared to its competitors. The Tiffany Turtle Back Table Lamp is one of those lamps – it's both high-priced and high-quality. This lamp from Tiffany & Co. has an iconic piece of history attached to it – Louis Comfort Tiffany designed the original Turtle lamps in the early 1900s as part of his private collection.
Design and quality
The design of Tiffany's table lamp is like no other. The head, or top of the light, is unique in that it is covered in a turtle shell pattern. While not all lamps have a turtle shell pattern, those that do will have a sticker identifying what pattern it is. Typically, different patterns are better than others and command higher prices. The quality of each of these lamps varies widely as each one can vary greatly in shape and size. Some may even have defects such as cracks or chips in their shell pattern.
Price and place in the market
The price of $37000 makes it out of reach for most consumers. It is in a highly competitive market segment and is priced higher than most similar products. The only reason that I would consider buying one of these lamps is that it has a feature other products do not have (the turtle shell).
6. The Tiffany Metal Leaf Style Table Lamp
The Tiffany Metal Leaf Style Table Lamp has been the talk of the town lately; everyone wants one. And with the recent price drop, it's the perfect time to buy one before everyone else does! Made from quality materials that can last you years, this lamp will be sure to add style and class to any room in your home or office. It's also made from Earth-friendly and environmentally safe materials, unlike some of its counterparts in the marketplace today. Remember, folks; this limited edition product won't be around forever, so act now while supplies last.
Price and look
The price is also very high Luke's other original Tiffany lamps cost great quality. Its cost is about $23,000.These lamps are one of a kind; they come in a beautiful white shade and will decorate any room. If you like to feel as if you live in your world and don't like to have your comfort zone invaded, then get these right away. These Tiffany lamps make every room look stunning. They are elegant, simple, and beautiful, and they catch everyone's eye in a good way because they truly stand out.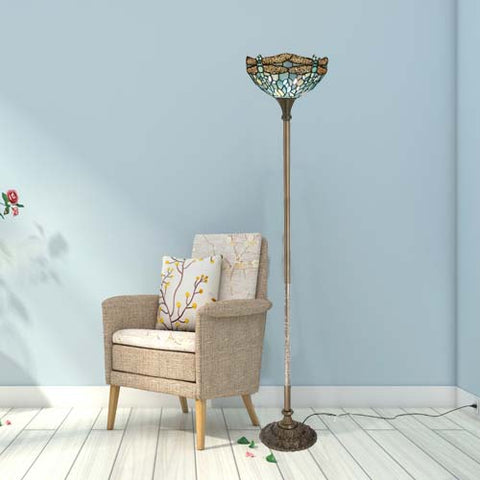 Conclusion
If you were to buy a truly original and authentic Tiffany lamp, you would have to pay a lot. In fact, due to their rarity and elegance, genuine Tiffany lamps are one of the most expensive decorative items on Earth. However, if you want to get your hands on a fake Tiffany lamp, you can find them at any flea market or antique store for much less than $10,000.00. But an original Tiffany lamp cost will be far more than this. Of course, if you go that route, be sure to inspect your purchase carefully because not all fakes are made equal. There is no better way to appreciate true artistry than with a real Tiffany lamp in your home. So, if you're looking for something unique, don't hesitate to ask how much an original Tiffany lamp costs.
Werfactory : A perfect place to buy original Tiffany lamps
Shopping online has many benefits, especially if you're trying to browse around for deals on high-end goods like Tiffany lamps.  Werfactory offers a wide selection of these original lamps at discounted prices,  which means you can score an authentic piece of the world-famous brand without breaking the bank in the process. They give 5 percent discount on first purchase . Whether you're looking to buy one lamp or 10, Werfactory can meet your needs with its fast shipping and competitive pricing. You can further explore about Werfactory by visiting their website Werfactory.com .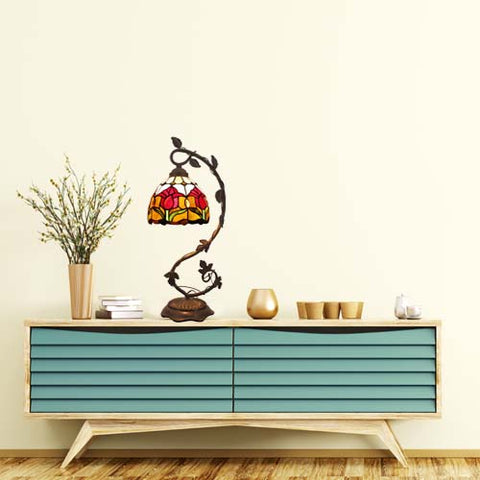 FAQs
1. How many types of Tiffany lamps are there?
There are three distinct types of Tiffany lamps: The cased set, where the lamp is fully enclosed; This first type is known as a cased style. The hinged lamp, where one part swings up and out of a casing; The second type is called a hinged style. And finally, there's an open shade design where no housing or casing exists at all; This third type is referred to as an open shade style.
2. How much do they weigh?
At first glance, it might seem like Tiffany lamps would be difficult to move, but in factors, they're relatively lightweight for their size. The average Tiffany lamp weighs about 10 pounds, and a large piece can weigh up to 25 pounds. This makes them easy to pick up and carry around your home when you need to rearrange your décor or redecorate a room.