How can you tell if a lamp is an authentic Tiffany lamp?
Lamps not only lit up light, but sometimes it lits people's lives. They make us feel energized and add special features to the occasion. Today, the craze for lamps has increased, and everyone wants their home, party town, and rooms to be decorated with various lights.
In such a case, the Tiffany lamp plays a vital role that one must try it at least once in their lifetime. Though they are handcrafted lamps, Tiffany lamps always offer an authentic, traditional and trendy. To know more, keep on reading.
Related reading: How much would an original Tiffany lamp worth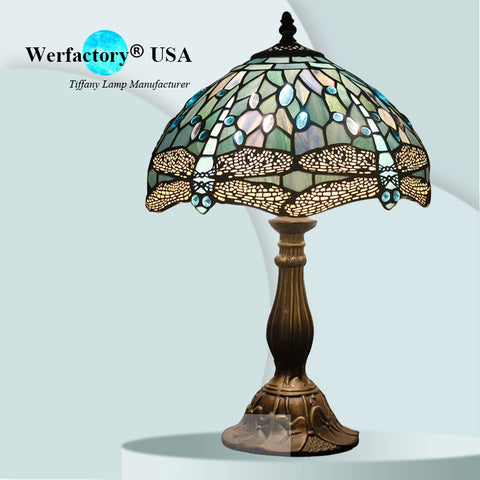 Evolution of Tiffany Lamp
The Tiffany gradually evolved in 1884, and the first Tiffany Lamp was demonstrated in 1893. Louis Comfort Tiffany, an artist, and a designer, had a more significant impression and paved the way for Tiffany lamps.
Tiffany lamps are a came glass created using the copper foil method with authentic style and look. Due to their attractive appearance and influence, they are part of the Art Nouveau movement. Today, Tiffany lamps are available in various types offering iconic outlooks, superior craftsmanship, and high quality.
Are you looking to buy a Tiffany lamp? Or searching for an authenticate Tiffany? With many replicas of Tiffany lamps avail on the market, it is always wise to choose the right one! If you are an antique lover but unfamiliar with their characteristics, it is essential to know why these art pieces are highly valued. Especially Tiffany lamps are costly; even the manufacturing itself results in high value. Keep exploring to see how you can identify a Tiffany lamp.
To identify a Tiffany lamp, you need to check for specific characteristics and signs that indicate whether the light is authentic or a replica. Let us discuss how you can tell a Tiffany lamp is authenticate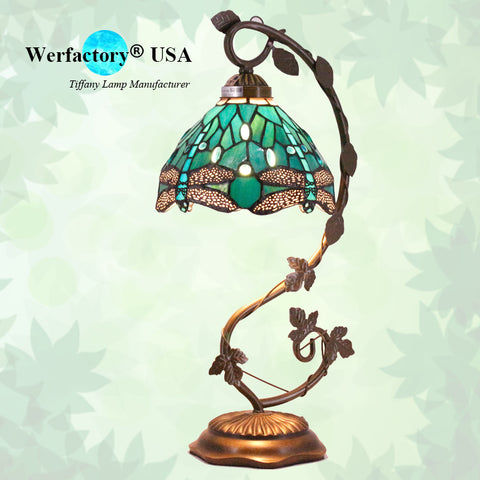 Check for root
You can find Tiffany lamps in art museums, exhibitions and in some famous houses also they are avail in markets and antique shops. But checking the root is the most challenging aspect of buying an authentic Tiffany. Some Tiffany has two owners, which will be a legal asset, and some originate from a single owner. If Tiffany has a single root for its whole life, it is likely to be authenticated. In addition, you can ask the mechanic and discuss the origin because most of the time, Tiffany has a rich cultured history which makes them unique. 
Base - Grey Metal Ring
 Turn the lamp and look for the base. Usually, Tiffany lamps will have a heavy hollow base of pure bronze. It isn't easy to make based on a solid bronze. They are introduced with lead to withstand the enormous weight.
Replicas will have zinc, brass, and metal-based bases. So, a lamp that doesn't have a lead base is likely to be non-authenticate.
 Inspect Quality
 Tiffany lamps are handcrafted lamps made of high-quality materials. The bronze-based patina is a bestowal to exhibit authenticity. If the lamp is made of low-quality materials and provides a dull shade, it's probably a replica. In contrast, Tiffany lamps are not painted. Instead, they will polish them to make them more attractive via their textures.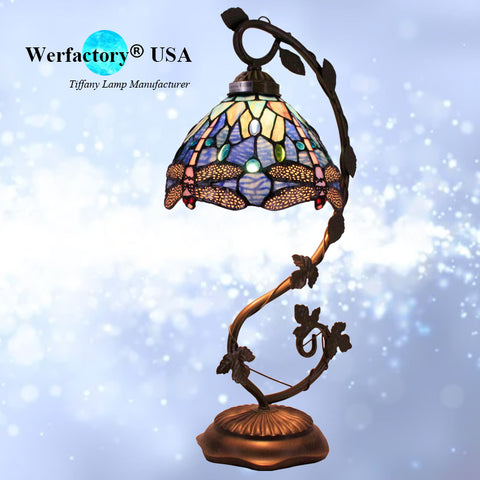 Trademarks
You can tell a Tiffany lamp is authenticated by looking at its trademark symbols. Also, you should know whether the original manufacturers changed or updated their labels. If so, know the updated trademark and go for it. Look for their logo, serial number, and style to identify a Tiffany lamp.
Patina
Over time, the bronze base transforms into a patina. Every authenticated Tiffany lamp will have a patina that makes the bronze appear a light green or brown color. The color change represents a slight degradation, but it still looks beautiful. But some replicas will have a convincing patina, so it is essential to be aware before investing.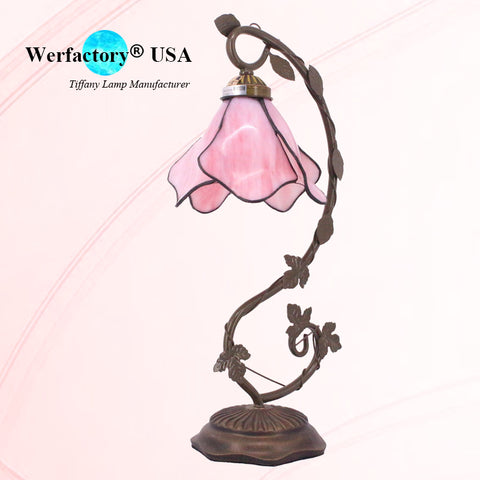 Motif
Every Tiffany lamp has a unique motif and customized design. The brand will have standardized motifs such as Flora, Favrile glass, Geometric, Fauna, and Linenfold.
The motifs will have an excellent design with pigmented output. They are intricate about the detail of flora, fauna, and geometric shapes that resembles nature naturally.
Vanish With Nail Varnish
As the replicas are coated with color, they will vanish when you rub them with nail polish. Authenticated Tiffany will have colored glass instead of paint, making them extraordinary.
Guarantee and Warranty.
Most of the authenticated Tiffany lamps come with a lifetime Warranty and Guarantee. However, it will probably be a replica when someone refuses to give you a Warranty or Guarantee.
The sensation of antique materials will never quench our thirst. We will always explore and experience a variety of antique pieces of stuff. But, rarely do people invest in them as they are expensive. Investing in valuable products will always give you a positive return. Before investing, it is always essential that you know and be aware of it.
Tiffany lamps are available in most shops, but identifying or seeing an authenticated Tiffany lamp is rare. Before buying, start reviewing the catalog for its description. They will offer a variety of ideas and makes your research more worthwhile. Instead of buying them online, go to the shop or house and visit them, giving you a different perspective. See it, touch it, feel it and then buy it, which remains a favorite spot of your lifetime. The experience and exploration you gain will make the Tiffany lamp a memorable journey in your life.
Before you purchase an authentic Tiffany lamp, it is suggested to seek expert clarification. Compare with previous market values and make a move. Also, ask the retailer to give a warranty or guarantee. If they refuse to offer, likely it will be a replica. Buy them from reputed sellers who have expertise with expert advice on the product. Tiffany lamp plays a vital role that one must try it at least once in their lifetime. Remember all the above points; check for the quality, design, trademark, etc. Finally, you decide to invest or sell authenticated Tiffany lamps that will light your life up.