I love this Stained Glass Table Lamp
As a lover of Tiffany lamps, I often collect some of these works of art. But because of its expensive price, often make me headache, but after all can not resist my pursuit of Tiffany lamp.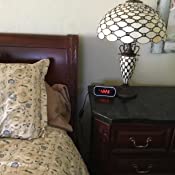 After my unremitting efforts, I finally got another artwork —— cream glass crystal pear beads mother and son vase desk lamp. His price is cheaper compared to other Tiffany lamps.
So I ordered a "special offer" to make beautiful lights. The Stained Glass Table Lamp is really lovely and is perfect for my bedroom. This desk lamp creates a comfortable light and comfortable feeling for the room when spending time with the family, and the decorative effect is very good, suitable for the classical style of decoration. It has chains and a button switch for handy at the bedside. When turned off, the light looks like cream with some pale gold stripes..... When turned on, it will have a lighter shade if these colored glass beads shine. This Stained Glass Table Lamp is very neutral and suitable for any decoration. My bed cover in the photo is beige or light cream.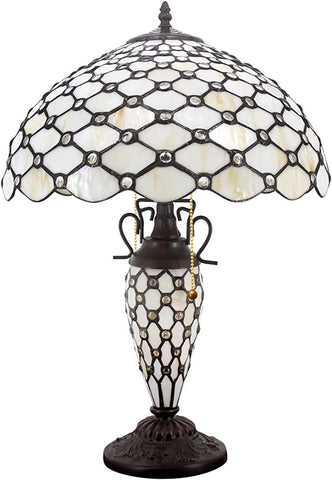 My wife liked it, too, because she really wanted a match. We were all very happy with this purchase, and I couldn't wait to buy another one.