Buying a Tiffany Style Table Lamp is my dream
When I was a child, I was very naughty broke a grandma's lamp, at that time also did not know the Tiffany lamps, only to see grandma carefully wrapped the fragments and hide. Later, I realized the Tiffany Style Table Lamp. Even though my family is not rich, but I secretly want to buy one.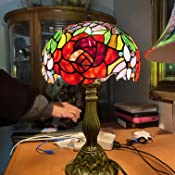 Making money through my work, I finally ordered it —— stained glass lamp Red Rose antique desk lamp at Christmas last year. The stained glass rose of this lamp is beautiful and adds the perfect decoration to the bedroom bedside table. This is also the most beautiful lamp I've ever seen! Bright colors and high quality workmanship make it beyond other light fixtures.
When the night lights up, it is so beautiful! Grandma loves it very much. For years she had wanted one. For the price I paid, it is worth it, but also my grandma brought me happiness. It is protected, easy to her to assemble, and creates a comfortable light and comfort for the room, decorating well for classical style decoration. The light is not bright, but enough to read. She was very happy to have it once again.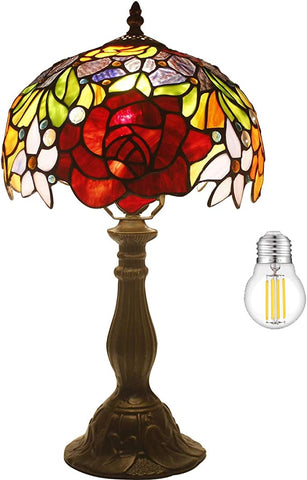 Don't hesitate, if you want this Tiffany Style Table Lamp. In terms of quality, reasonably priced and very well packaged. I would highly recommend this lamp