Some experiences after buying this lamp
I bought this lamp 3 months ago,I think my room is a bit dark and needs some light to decorate,I found this lamp online and was attracted by its beautiful color,I absolutely love this lamp!! I couldn't be happier! This is a classic dragonfly table lamp with a perfect design. All you dragonfly lovers should own this lamp! It is absolutely gorgeous! Colours are absolutely amazing very dutifully calm.Love the design with dragonflies! Beautiful colors even the lower part of light lights up.This is a beautiful lamp,great for my room , Brightens a room with color. Not only its useful but it is truely a piece of art as well, the dragonflies are the real show. Tiffany-style lamps are pleasant to look at and cheer a room when lit. Absolutely stunning!!!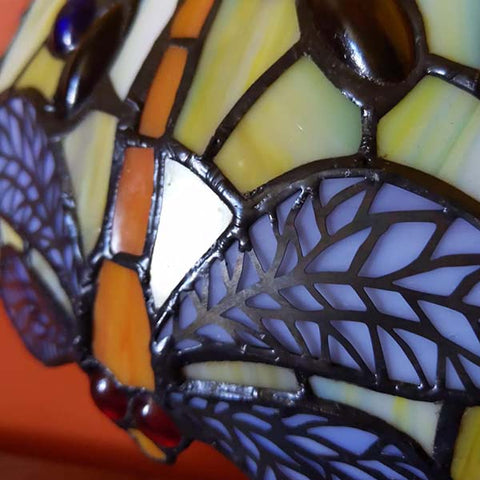 The light arrived in a timely manner and the packaging is also very good. It can be installed almost without reading the manual, very simple,The lamp holder is one piece, as long as the lampshade is installed on the line.

There are 3 "settings for the lights which have an easy switch on the cord as well as the 2 light pulley switches in the lamp.It's sturdy & does not wobble.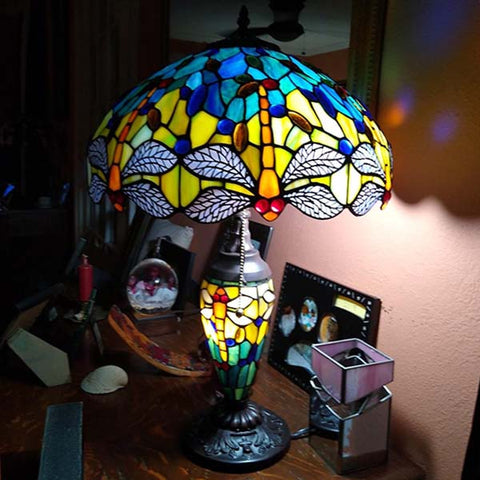 I have 3 cats so I am happy to report it's still standing as they like to sit next to it & sniff it when I am on the computer. I really like the soft lighting it provides.There's nothing I disliked, Absolutely amazing

Strongly and highly recommend this beautiful lamp! Product met expectations, price was high for the value.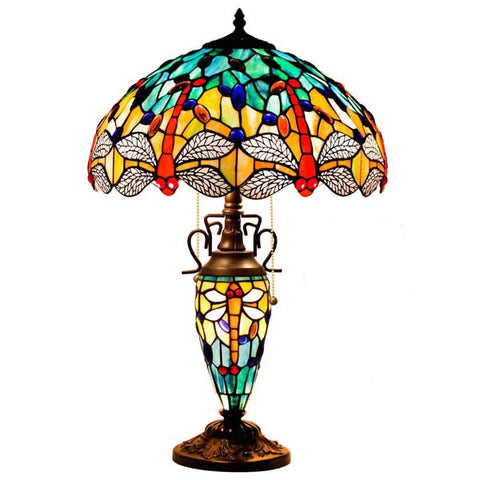 purchase link:https://www.werfactory.com/products/lamp-tiffany-s12816tb